The Fin Foundation Staff
Shaun Pipes, President and CEO, started the Fin Foundation in November of 2008 as a way to show how important our oceans really are, even in a desert environment. A marine biologist specializing in shark behavior and conservation, Shaun worked for the University of Arizona for 8 years in the Marine Science program in the Department of Ecology and Evolutionary Biology. Shaun was the Marine Biology Course Coordinator and ran multiple labs for the program. As a co-lecturer under Program Director Dr. Donald  A. Thomson, Shaun helped teach additional courses including Ichthyology, Selected Topics in Marine Science, Oceanography and summer courses in Marine Ecology. Shaun has conducted  research for the University of Arizona and the University of Connecticut and has been involved in the publication of articles dealing with shark behavior and human interaction. Shaun is a professional SCUBA instructor with over 20 years of experience around the world teaching diving and sharing the underwater realm with new and experienced divers alike. Shaun has also been employed for the past 19 years by the Amphitheater School District as a coach for Amphitheater Middle School. Shaun was recently awarded the Pima County Sheriff's Department Citizen's Medal for exceptional service to the Citizens of Pima County.
Honorary Board Members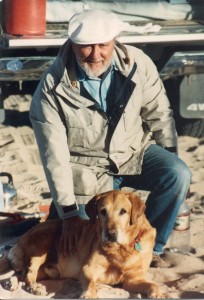 Donald A. Thomson is Professor Emeritus in the Department of Ecology and Evolutionary Biology of the University of Arizona in Tucson. After B.S. and M.S. degrees in Fisheries Biology at the University of Michigan and a Ph. D. in Marine Zoology from the University of Hawaii, he came to Tucson in 1963 and founded and directed a Marine Science Program centered on the Gulf of California (Sea of Cortez). He developed and taught courses in ichthyology, marine ecology and oceanography and mentored numerous undergraduate and graduate students. Dr. Thomson and his graduate students conducted research and published papers on the behavior and ecology of reef fishes, rocky shore community ecology, beach-spawning of the Gulf grunion, and intertidal communities in the northern Gulf. He developed and taught a popular summer field course in marine ecology from 1964 to 1997 throughout the Gulf of California. He began the publication of the annual Tide Calendar of the Northern Gulf of California in 1967 and authored the Gulf of California Fishwatcher's Guide in 1976 with Noni McKibbin and Jenean Thomson. Dr. Thomson is best known for his thorough research on Sea of Cortez fishes documented in the 3rd edition (2000) of Reef Fishes of the Sea of Cortez: The Rocky-Shore Fishes of the Gulf of California, coauthored by Lloyd T. Findley and the late Alex N. Kerstitch

Amanda Beard is a 4 time Olympian and has won 7 medals including individual Gold for the 200m breaststroke in the 2004 Athens games. During a successful collegiate career at The University of Arizona, Amanda captured the 2001 NCAA Championship in the 200m breaststroke. Amanda has also won 8 U.S. National Titles and held the world record in the 200m breaststroke in 2003. Amanda has used her athletic accomplishments to help raise awareness for important causes such as fighting breast cancer. She has lent her support and energy to campaigns to end shark finning (WildAid.org) and the use of fur in the clothing industry (PETA).
Board Members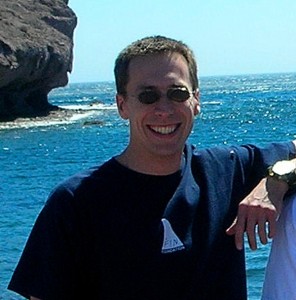 Dr. Peter Gordon , DVM received his doctorate of veterinary medicine in 2000 from the Ontario Veterinary College at the University of Guelph, Ontario, Canada. In 2001, Dr. Gordon accepted a position with the Small Animal Surgery department at the University of Missouri-Columbia to complete a three year Neurology/Neurosurgery residency and master's degree program. During his time in Missouri, Dr. Gordon's research interests examined new methods for tumor identification during intracranial surgery as well as the development of a new method for skull reconstruction in veterinary patients. Upon the conclusion of his residency, Dr. Gordon was awarded the Redhage Memorial Resident of the Year. In 2004, he achieved his board certification in the subspecialty of Neurology and became a Diplomate of the American College of Veterinary Internal Medicine. He joined the Veterinary Specialty Center of Tucson in July 2004. Dr. Gordon is currently one of approximately 98 veterinary neurologists in the United States and the first in Tucson. Dr. Gordon is an avid SCUBA diver and was awarded his Divemaster rating in 2008. Dr. Gordon strives to share his love of diving and the ocean through volunteer work  and guidance as a board member of the Fin Foundation.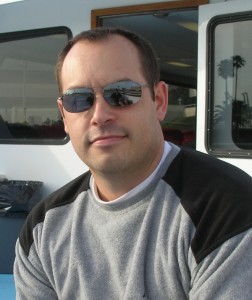 Mr. Paul Zaman is a Financial Analyst with SynCardia Systems, Inc. inTucson, Az. He has held other financial and management positions most recently as a Vice President with CitiGroup.  Mr. Zaman received his education at The University of Arizona where he received his MBA, and and Metro State in Denver, Colorado.  He has taken to the ocean like a true fish and shares his love of the sea with all he meets. Utilizing his financial expertise and his passion for the underwater realm, Mr. Zaman has actively sought commercial sponsors and advised The Fin Foundation through its start-up phase leading us into a secure financial future even in harsh economic times.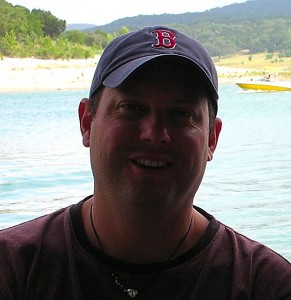 Mr. Greg Deitch is a private entrepreneur, business owner, dive instructor and environmentalist. Greg has worked in the dive profession as an instructor for over 20 years and was a regional salesman for PADI (Professional Association of Dive Instructors) for many years while living with his family in California. In El Paso, Texas, Greg is raising his boys (Zach, Caden and Major) and dog (Dozer) while owning and operating Open Wide Communications, Consulting and Marketing. Greg puts numerous hours each week into supporting The Fin Foundation and all of its endeavors.
Photographers
Mr. Travis Williams is a professional photographer and Entrepreneur in Tucson Arizona.  In addition to donating his time to photograph Fin Foundation classroom presentations, Travis  is also an Open Water Scuba diving Instructor, having taught diving for 7 years.  Blessed to have traveled to over 26 countries and dive in some of the most adventurous  waters around the world, he discovered his passion for ocean conservation and sharks in specific.  He often cites the Hammerhead Shark as being his most favorite of all the ocean creatures.  This makes Travis a perfect addition to the Fin Foundation team.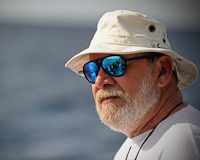 Mr. Steve Williams  is an avid underwater photographer who lives in Tucson, AZ and who has offered his images to support the foundation.  Steve has been diving the world's oceans since he was certified in 1968.  In his over 40 years of diving he has seen the long term effects and the stress the ocean and all its wonderful creatures are under.  As Steve told me, "There is a remarkable beauty and wonder that is available to anyone you sticks their head under the waves and simply opens their eyes.  If my images can open the eyes of a child to that wonder I am proud and honored to help".    When Steve is not diving he is a Senior Program Manager for a major defense firm.
Dr. John Williams
Webmaster / Webhost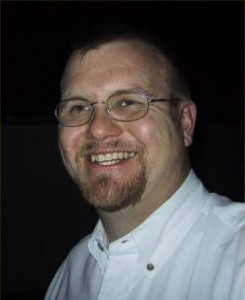 Our website was customized and is maintained and hosted by George Jenson. George owns Jenson Consulting and spends most of his work time designing custom software and being, as he calls it, a website and WordPress "handyman" for his clients. Others have called him a "boutique" software designer. He has also been diving since 1985 and teaching scuba since 1988, though he's been on hiatus from teaching while building an airplane in his garage.
Volunteers
A special thanks goes out to all of our volunteers, who remind us time and time again how important it is to give back to our communities! Through endless effort on their part, the ocean is gaining a stronger place in the hearts and minds of people living and working in the Southwest United States! Thank you one and all!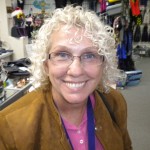 Jeri Herr – Volunteer Extrordinaire… Ocean enthusiast Jeri Has been volunteering for the Fin Foundation since its start in 2008! Jeri is part of the back bone of our efforts with Reid Park Zoo and has put in countless hours working to make Howl-o-ween and ZooLights spectacular! Jeri also gives her time when we head to the Biosphere II to help clean the ocean exhibit! Jeri has been a SCUBA instructor for over 10 years, travels the world diving, and lived in Indonesia for many years before moving to the desert!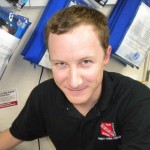 Adrian Cardoni – A marine biologist from the University of Arizona, Adrian has done a great deal of volunteering for the Fin Foundation both in the classroom presentations and in our booth set ups! He has a great knowledge of the ocean realm after spending 2 years doing marine research in Australia. Adrian is also a SCUBA instructor.
Carey Waltz – Carey is a Senior Safety and Environmental Services Manager with Praxair. She oversees 200 employees in the U.S. and U.K. in the areas of health, safety, and environmental compliance. She holds a B.A. from the University of Arizona. Carey actively volunteers with The Fin Foundation, sharing her expertise in sustainability and conservation. She enjoys showing others how too keep our amazing oceans healthy and vibrant!
Jan Pipes – After receiving her Masters degree in Education at ASU, Jan taught English for over 30 years. She continues to share her love of educating others by generously volunteering her time and love of nature. Jan is an avid birder and helps The Fin Foundation remember the feathered ocean friends!
Brian Pipes – Brian is currently working on his doctorate at the University of New Mexico after receiving his masters at the University of Arizona in Genetics. Brian is also a certified secondary teacher and enjoys spreading ocean knowledge with kids of all ages!
Jeff Mundt and family – Jeff and his family (wife Susan, and children Ryan and Savannah) have helped tremendously over the past year volunteering with presentations, science nights, and especially Biosphere2 clean ups! Jeff received his education from the University of Arizona and is employed by the MDA in Tucson. Jeff is looking forward to his second career as a marine biologist!
Primary Sponsor – The Dive Shop, in Tucson, Az. has been invaluable in the start up and continued success of The Fin Foundation! The owners, Mark Rogers and Del Randell, have put time, experience, and finacial support into keeping the Foundation moving forward. Their continued efforts help assure The Fin Foundation's long term goals of ocean education for all!