December 23, 2009 – 10:30 am to 11:30 am
Jewish Community Center Day program, Tucson, Az.
4 to 12 years old, 15 – 20 students
Our Amazing Oceans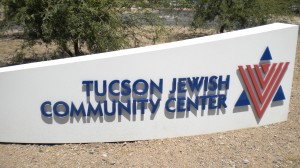 A wonderful day at the JCC! We had about 30 kids gathered around as we talked about the ocean and the critters found there! Lots of fun stories and the chance to watch their eyes as the shells and whale bones and shark jaws were shown! Amazing to see their excitement! We always love seeing new faces and this group was almost all new kids! Thank you so much to the staff for bringing us back in again! Looking forward to seeing you soon!