April 27th, 2010 – 10:00am to 11:00am
Menlo Elementary School, Tucson, Az.
Pre kinder, parents – 30 people
Our Amazing Oceans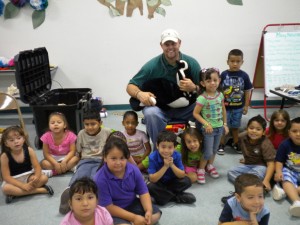 What a great time at Menlo! Loved seeing the little ones! They were so well mannered and polite! And they were so excited to see the shells and the stuffed animals! Love seeing their faces light up when the fish hat comes out! I look forward to coming back soon!